Prof. Said Easa

Ryerson University, Fellow of the Canadian Academy of Engineering, Canada
Research Area:
Road safety and geometric design, Traffic operations and management, Intelligent transportation systems, Geomatics engineering
Professor Said Easa is currently Professor of Civil Engineering, Ryerson University, Canada. He received his B.Sc. degree from Cairo University (Egypt) in 1972, M.Eng. degree from McMaster University (Canada) in 1976, and Ph.D. degree from University of California at Berkeley (U.S.) in 1982. He has served as Director of Quality Assurance of the Faculty of Engineering at Ryerson University (2010-2013), where he introduced the new accreditation system for graduate attributes. Prior to joining Ryerson University in 2000, he had taught at Lakehead University, Canada (1982-2000). Dr. Easa is Fellow of Canadian Academy of Engineering, Engineering Institute of Canada, and Canadian Society for Civil Engineering (CSCE). His research interests cover broad transportation areas, including planning, design, operation, and management. In particular, he has introduced novel approaches for safer and more efficient transportation infrastructure, including highway alignments, railway crossings, interchanges, intersections, and roundabouts. In addition, he has conducted multidisciplinary research in such areas as intelligent transportation systems, autonomous and connected vehicles, human factors, and geomatics engineering.
Dr. Easa published nearly 340 refereed journal articles and was editor of a bestselling book on Urban Planning and Development Applications of GIS, published by American Society of Civil Engineers (ASCE). He served as President of Online Network Enabled ITS Research Society (ONE-ITS) (2015-2017). He is Associate Editor of Journal of Transportation Engineering, Journal of Surveying Engineering, and Canadian Journal of Civil Engineering. He was leader of a national delegation to China, judge for annual Canadian Consulting Engineering awards, and member of national grant selection committees. He organized and chaired eight national and international conferences, sponsored by ASCE, CSCE, and IAAM. He has received numerous lifetime achievement awards and honors from Canadian, U.S., and other organizations, including Frank M. Masters Transportation Engineering Award from ASCE (2001), Sandford Fleming Award from CSCE (2003), Arthur M. Wellington Prize from ASCE (2005), Award of Academic Merit from Transportation Association of Canada (2010), and IAAM Medal from the International Association for Advanced Materials (2018).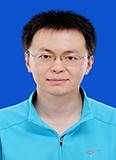 Assoc. Prof. Wei Wei
Xi 'an University of Technology
Research Area:
Internet of Things, artificial intelligence and big data processing, cloud computing, image processing, blockchain, etc
Introduction:
Dr. Wei Wei, senior member of IEEE, ACM, senior member of CCF, Shaanxi Hanjiang Scholar, CCF Big Data Committee, Internet of Things Committee, network data committee, etc., H-index coefficient is 55+, google citations over 9610+.
He received his Ph.D. degree in Computer Software and Theory from Xi 'an Jiaotong University in 2011. He completed his visiting study at University of Nebraska in 2009. He completed his postdoctoral research in Electrical Engineering at Xi 'an University of Technology in 2015. In 2017, he completed postdoctoral research in the Department of Computer Science at the University of Texas at Dallas. He has been studying the Internet of Things, artificial intelligence, big data processing and other related aspects, published more than 100 research papers, presided over the completion of 3 provincial and ministerial funds, won 5 provincial and municipal science and technology progress awards as a backbone, and participated in the completion of 6 national fund projects as a backbone. In 2019, 2020 and 2021, he won the second Prize of Shaanxi University Science and Technology Progress Award respectively. The first author has published more than 20+ high-level papers included in SCI journals, including ESI high citation (sustained high citation for more than 56 months +, Esi-high Citation in 2019, 2020 and 2021) and 19 hot articles + (top 0.1% in the world), A total of 6 papers in CAS -1 and CCF B international journals + (IEEE Trans on Service Computing and Information Sciences, IEEE-IOTJ, Computer Networks, IEEE Trans on Service Computing and Information Sciences, IEEE IOTJ, Computer Networks, The Pattern Recognition), As the corresponding author, he published 2 + papers in top journals of the 1st region of Chinese Academy of Sciences (IEEE Communication Magazine and IEEE Trans on Information INDUSTRIAL INFORMATICS respectively). The number of citations of published articles: the highest citation of a single paper by google is over 300 +, and the other citation of a single paper by SCI is over 200 +; Accumulative google citation more than 8817 + times, accumulative SCI citation more than 3818+ times.